When I tell people that I'm a designer, their next question is always, "so what do you do?"
"Design is a rather broad and vague term. When someone says "I'm a designer," it is not immediately clear what they actually do day to day. There are a number of different responsibilities encompassed by the umbrella term designer." – Lo Min Ming
I am a Visual Designer… or a 'Graphic Designer'.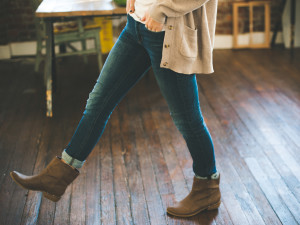 Visual designers are mostly focused on reinforcing branding, crafting timeless logos, marketing pieces, visual elements and making use of suitable typography. Visual designers sweat the small details that others overlook. If you looked over my shoulder, I'm probably operating at the 4X to 8X zoom level in Photoshop.
I notice billboards and bumper stickers, I look for all the posters in the windows at coffee shops and I secretly critique your logo and font choices. It's natural for me … I can't stop it or change it, I've just always been that way.
I want you to hand out flyers that properly display & explain your promotion…
I want you to have website graphics that make people love staying on your site..
And sometimes I can't sleep at night because there are colors and fonts moving around in my head.
But… Design encompasses much more than that. There is an essential mix of the different types of design that bring forth growth and innovation. Design is not just how something looks or feels. Designers also consider how things function, what type of consumer they are marketing to, what the future of their client's business looks like, or how they could improve their product.
I'm interested in the efficiency of how businesses are accomplishing their goal and design is a part of that.
There are several other areas of design that I would like to explore and master:
User Experience (UX) & Interface Design (UI)
UX Designers focus on how a product functions … Making sure that the product logically flows from one step to the next, possibly by conducting in-person user tests to observe behavior, or creating storyboards of how an app might function from start to finish. UI Designers focus on designs which users interact with and they ensure that the interface visually communicates the path or functionality that the UX designer has laid out.
User Research
Who are our users? What do our users want? Interviewing users, testing products, researching market data, and gathering findings.
Design Management & Creative Direction
Design Management & Creative Direction go hand in hand by using project management, design and strategy to oversee a creative process, support a culture of creativity, and build a structure for design.
Design Strategy & Consulting
Design Strategists help people understand what to make or do, why do it and how to change or grow. This encompasses User Research data and Creative Direction. All 3 roles work together in order to successfully compose a strategy or consult a business.
Communication Strategy
How can one better communicate with their client/target market? How do they hear you best? easiest? What communication channels are they using? How can we communicate better as a team? better with our suppliers? our sponsors/donors?
Enhancing Workflow
Promoting a culture that supports collaboration, teams, organization checks & balances, clear job descriptions and expectations.
Customer Experience
Positive experiences are key. They are what causes growth, loyalty, referrals and impact. I believe that positive experiences start from within the company: a well balanced company culture, practicing what they preach, letting their products speak for themselves, quality service, quality products, and genuine care for each customer.
"Investing in the design process can be a sustainable business advantage, because it tends to lead to five things: creative collaboration, innovation, differentiation, simplification, and customer experience." -Thomas Lockwood
(Definitions and facts are paraphrased from: UI, UX: Who Does What? A Designer's Guide To The Tech Industry by Lo Min Ming)
---