ROLE: 
DESIGNER & STRATEGIST
During the 4 years I spent working with Williamson College, I acted as their in-house designer, strategist and marketing campaign manager.
---
CHALLENGE:
Williamson College (WC) is a small, private, liberal arts school. From the beginning, they started with no marketing team, branding strategy, advertising materials, or online presence. Their only assets were a low functioning DIY website and in-house printed business cards. Their enrollment, support and recognition was low. If you knew about WC, it's only because you or someone in your family went there.
---
PROCESS:


For this client, I lead each phase of the design process. From interviewing students, to sitting in a class, to researching other comparable colleges, I was able to uncover the specific needs and strengths of Williamson College. 
I engaged in weekly marketing and enrollment meetings to facilitate brainstorming and planning around how we could raise awareness, increase enrollment and become further involved in the community.
We continuously tested and iterated upon different strategies and designs in a variety of markets.
---
PROJECTS:
Branding

Website (Design & Develop)

Marketing Materials

Advertisements (Print & Web)

Signage

Promotional Items

Email Marketing Campaigns

Social Media Ads

Content Creation: Curated for SEO

Community Involvement: Establish a presence within the Chamber of Commerce, at local College Fairs and Community Volunteer Events.
---
Website:
The biggest asset for Williamson College was a easy to update, user friendly website. The site I designed was responsive, SEO friendly and built in WordPress.
Key features: 
Featured Blog with current and relevant news

Display of upcoming events and the details

Landing Pages with Quick Contact forms

Easy access to resources and information about what WC offers
*I have not edited, managed or adjusted the site since 2015.
FEATURED PROJECTS:
The biggest hurdle that Williamson College kept facing was their dynamic nature. Their ever changing environment and offerings was challenging to capture for a cohesive marketing strategy and materials.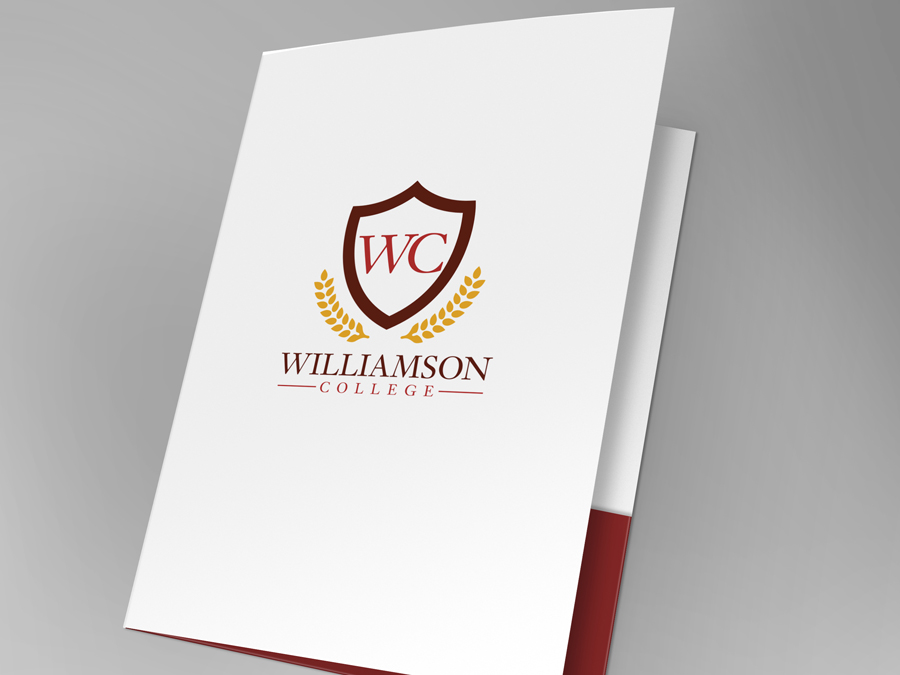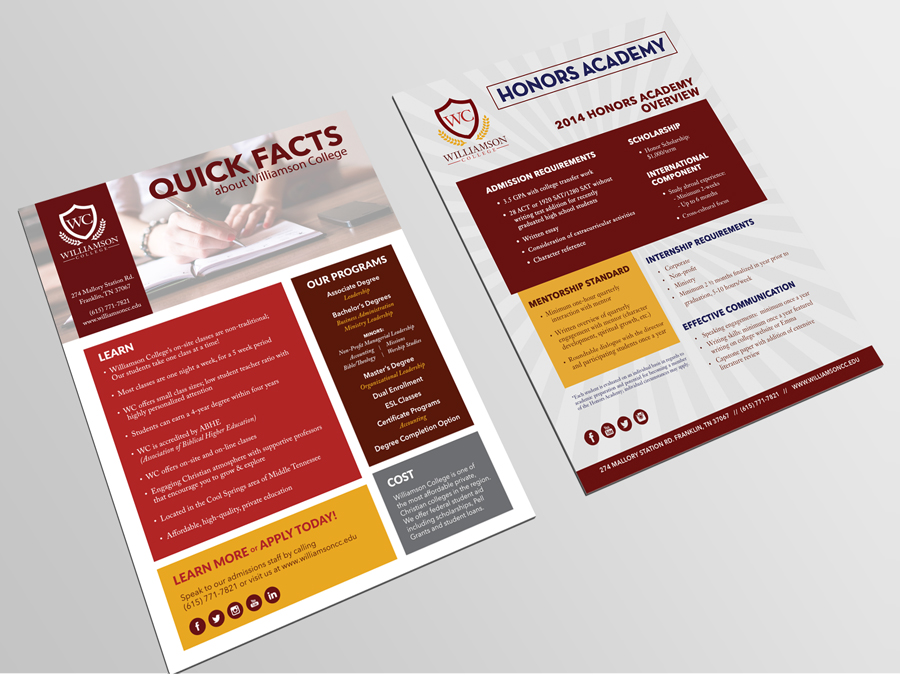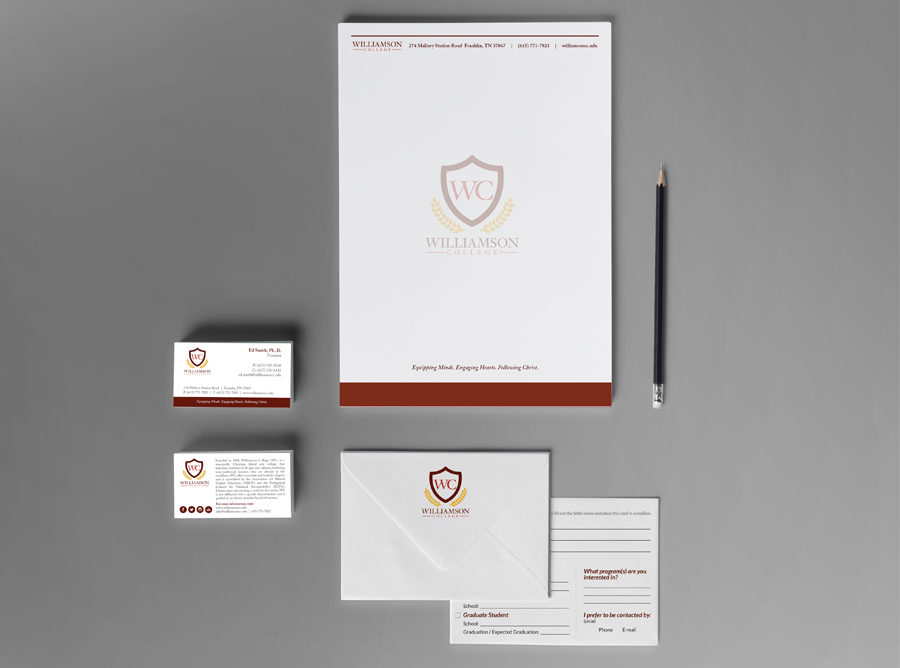 Because of this, I developed a new way to tell the story. This improved product would allow for interchangeable (budget-friendly) print pieces. Each folder was able to be customized for the prospective student.