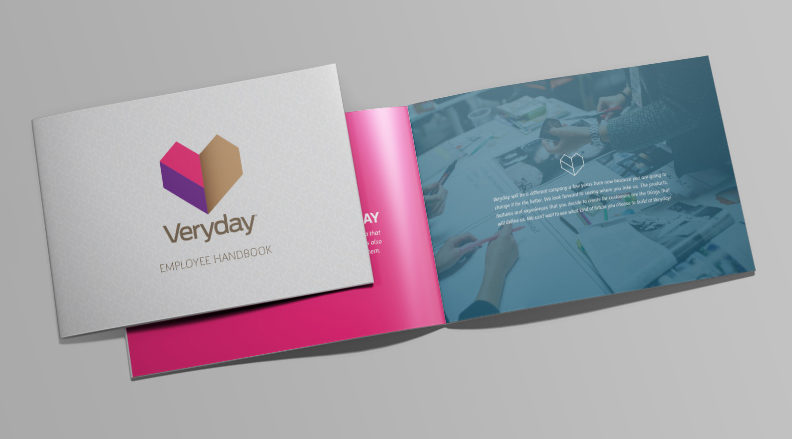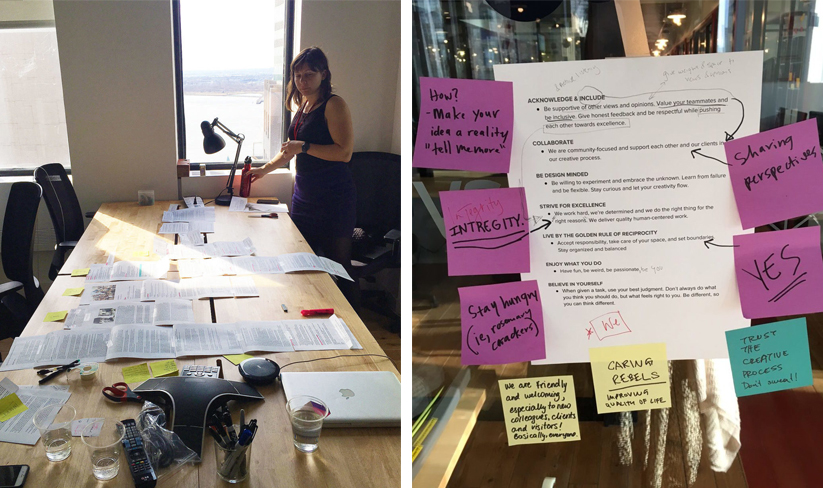 ROLE:
Experience & Visual Designer
During my time at Veryday, my primary project was focused on re-designing the on-boarding experience for new employees. In addition, I led collaborative workshops to help identify company values and work styles to create a more engaging work-culture environment.
---
CHALLENGE:
Veryday is a design and innovation consultancy based out of Stockholm, Sweden. In 2014, their New York office opened. 
They are an established business in Europe, but their office is New York was new and growing quickly. Their leadership team was seeking a well-designed (US based) solution to onboard new employees in a impactful and engaging way. The project assigned to me was to consider an employees journey from the day of receiving an offer throughout the 1st year of employment. 
My time at Veryday was during a year-long design fellowship and I had 4-months to complete this project. 
---
PROCESS:

I began by interviewing a variety of employees, from brand new to well-seasoned. I identified pain points and successes of Veryday's current onboarding process and began ideating ways to make it more impactful.
We questioned what it might look like to design this process from day 1 through the end of their first year, rather than only considering their first few weeks of being 'new'.
It was agreed that my time was best spent focusing on research, interviews and building out the first phase of this process. I built a journey map and identified each stakeholder's role from the moment of accepting the job offer through the first 6 weeks of being a new employee. The remaining part of the 'onboarding year' is still in the research and planning process.   
I led all-team workshops around identifying core values and vision. 
Additionally, I helped write and design an extensive new employee handbook focused solely on the newly opened New York studio. With the help of my team, we developed fresh, approachable content and interactive pieces along the way.
The most rewarding part of this project was being able to iterate in real time. While at Veryday, we had 3 new employees start and we were able to truly put our process to the test.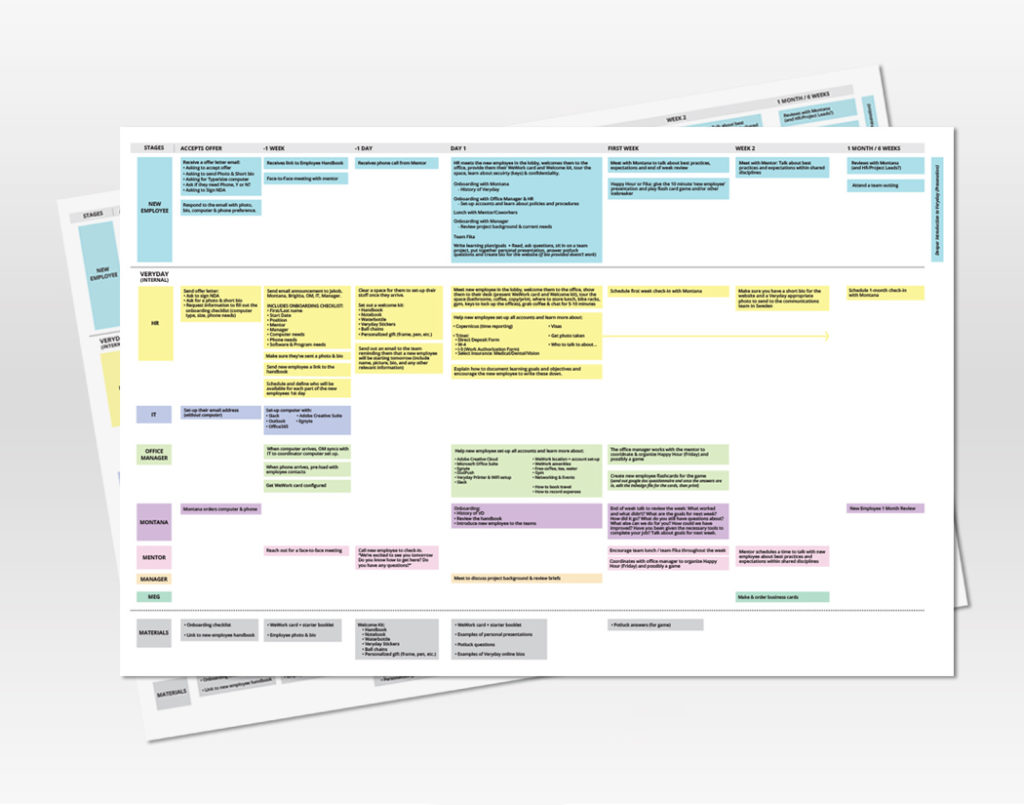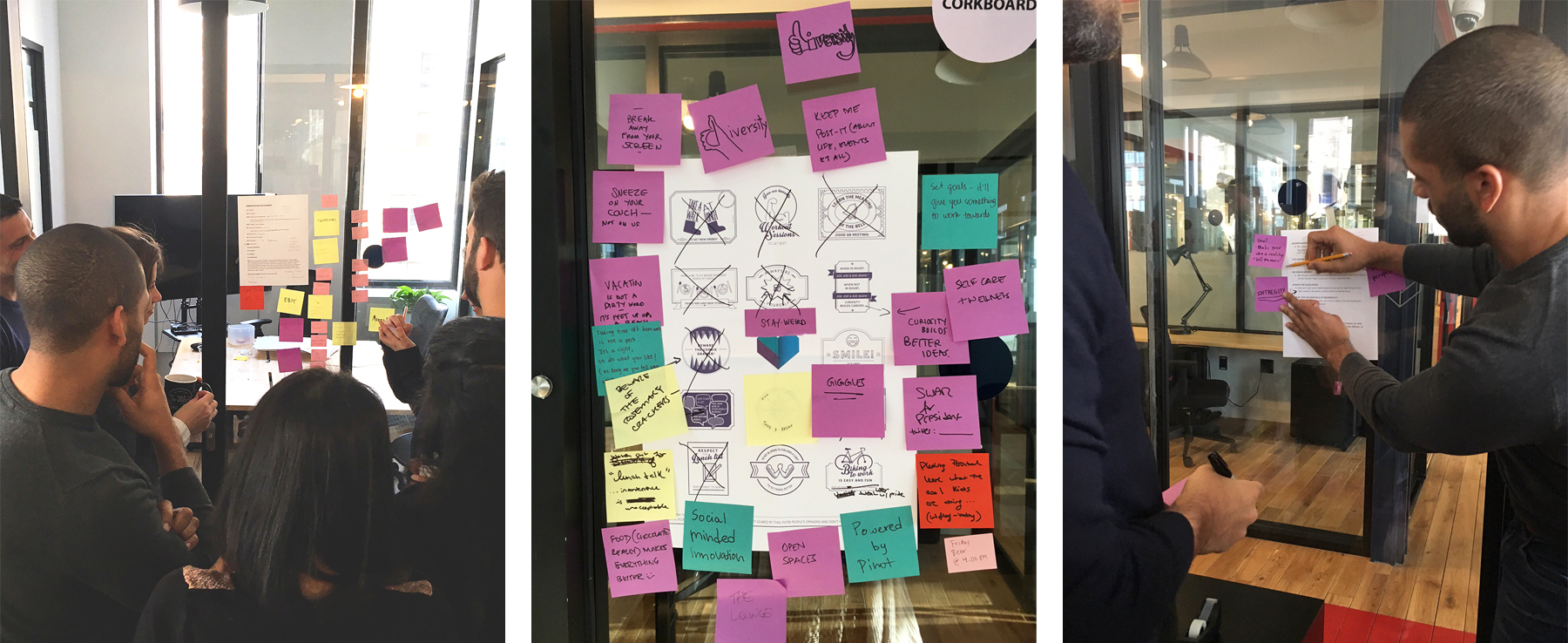 I led the first round of design and layout for the new employee handbook featured here: